Granted, it is on my wish list near the top:
The designer bag.
I sometimes wonder why this accessory exerts a power so strange actually on me.
Presumably, because the perfect bag is more than 'just' a bag:
It is a work of art, a statement, and last but not least a status symbol. It is independent of size, age, weight, and usually even trends and not to forget: she's hiding our most important belongings – some models even a whole lifetime!
Yes, there are quite a few reasons that make desirable a beautiful bag.
The business with the designer bags is a lucrative – and not only for labels, but also for counterfeiters. Because though are pretty tough penalties for trade in counterfeit products, some still not shy, and so there's a statistic that says that 99% of 'Louis Vuitton' handbags on the market of fakes are! Grade by 1% (!) is real, according to Markus Boon, the editor of "In praise of copying".
Well, Louis Vuitton is also an extreme example, but fake bags also likes to be from Chanel, Hermes, also the drew bag from Chloe, who is currently so popular and even pockets of love child and Michael Kors.
I personally feel a strong aversion against counterfeiting, because cheating is not and so I would rather save an eternity on a bag and consider them as an investment (some expensive bags eg. are constantly increasing in value!), rather than to throw out my money for a copy.
I'm not only much too cheap, but much too proud.
Then, I would much rather buy a used bag – which still is an original.
But how do I distinguish the fake from the original?
Unfortunately, this is actually not very easy, because some fakes are indistinguishable at first glance almost indistinguishable from the original. Nevertheless, there are some principles, after all, can be considered.
The quality
Logo
Let's start with the most obvious:
Fit the logo?
Before you think so to a designer bag, you should check on your logo: everything is spelled correctly? Is about the same size and clear and legible?
Partly, there are tiny deviations in the logo or font, you discovered that when very accurate look out how e.g. the spacing between individual letters.
Best you quite meticulously compares the logo with a picture of the original.
Material
High-quality designer bags are also correspondingly high-quality processed, therefore the material (mostly high-quality real leather) is the first indication. It of smooth and not too stiff and doesn't smell even after plastic or adhesive. Many bags are initially also still slightly brighter and darker with the aftermath (eg. The handles in LV). So, the bag gets its unique patina. For this reason is often is the leather in places with which they so often comes into contact (eg. inside pockets and flaps) what a good sign in this case is slightly brighter.
Pays attention also to the alloys of the edges, because that should be always uniform and well shot. Often seen fakes on the non-uniformity or lack of quality of alloys
Pattern
An original should ideally in the pattern be symmetric, so say: when two parts of a Pocket sewn together, the pattern must complete anyway, so that it is complete, much like when a pattern wallpaper. Fakes are often simply together sewn so that there will be a shift in the pattern.
Seams
The seams are another indication. A designer bag must be perfectly crafted and so all seams must be shipshape. This means: yarn which must be hard-wearing and everywhere in the same colour. Also every single seam is as long, just thick, completely straight, healthy and balanced, this also means that a seam eg. by the right handle has as many stitches as on the left. A perfect seam is the be-all and end-all of originals.
Inner workings
As well as outside also the Interior is high-quality processed and usually leather or suede. Please also watch the logos on the inside, such as the processing of the inside pocket, which was mostly still separately attached.
Details
Accessories
More details are available, the better, means: ask for certificates, dust bag, purchase receipts and tags. Just then, if the provider has purchased the bag itself in the Internet, it is often months or even years later in the order history to find.
But be careful: professional forgers falsify such extras as well, so this is no guarantee for authenticity!
Serial number
All bags have a serial number, that is not automatic, that it was also engraved. Sometimes she hides under a flap inside the bag, sometimes in the inside pocket and sometimes she are stamped into the metal. Some manufacturers use also a hologram (eg. Chloe and Dolce & Gabanna) to mark their bags.
Serial numbers and codes can let you check in the store, if you are unsure you.
Metal applications
Usually the metal applications on the bags are high quality and also very hard, because they are made of brass or gold metal (fakes is e.g. with added aluminium, making easier the locks). Also, they are rather dull by their color, shines the metal, however, too much, it may be that you have to do it with a fake.
While it happens that they lose their color or exhibit signs of wear over the years, but it will not start.
Also, many designers engrave their logo again in buckles, zips & co.
Speaking of zip: here too, the high-quality zippers are used by expensive manufacturers. However, the cheap YKK is a taboo.
All metal applications must be fixed to work smoothly and do not stutter.
The seller
Last, but certainly not least: check the seller!
Unfortunately, you can simply steal photos, that's why pays attention to details like:
He has good reviews?
Where is his seat (legal?)
It offers a return policy?
Some labels, for example, prohibit a reduction in price (eg. At the sale), so that the unsold articles end up either in the outlet (eg. Prada, Dolce & Gabanna, etc.) or just sent back and just burned (Chanel, Louis Vuitton,…).
So be careful with sale offers!
You're going to play it safe in terms of seller best on online platforms such as Vestiaire Collective, which put goods on 2nd hand.
Fanny Moizant, Co-Founder von Vestiaire Collective sagt dazu: "We noticed the rise in the popularity of online marketplaces six years ago, at the same time we spotted there was a gap in the market for a trusted site, where customers could be sure that the items they purchased are genuine. So we launched vestiairecollective.com in 2009, putting authenticity and quality control at the centre of the business. We launched with an exclusive model that begins with a careful curation process, followed by the physical check of 100% of the items that are sold on the site by our in-house experts. We signed the 'Fight Against Online Counterfeiting Charter' in 2012 in order to work closely with luxury brands and ensure zero tolerance to counterfeit goods"
Say: before the favorite part is shipped to the buyer, it must first be in the warehouse of Vestiaire Collective and is checked there by specialists for its authenticity so that it does not come to disappointments under the Christmas tree.
Gallery
Quick Tips To Identify The Fake Foamposite One Royal OG XX …
Source: arch-usa.com
I HATE FAKE PERFUME!: How to Spot A Fake Coco Mademoiselle …
Source: ihatefakeperfume.blogspot.com
Adidas Yeezy 350 Boost "Moonrock" Real vs. Fake Comparison …
Source: www.sneakershouts.com
How To Spot Fake Gucci Tiger Embroided Socks Authentic vs …
Source: www.youtube.com
This fake iPhone looks so good it almost fooled the …
Source: www.cultofmac.com
diane wants to write : Lacoste Concept Shopping Bag Review …
Source: www.dianewantstowrite.com
Air Jordan 11 'Legend Blue'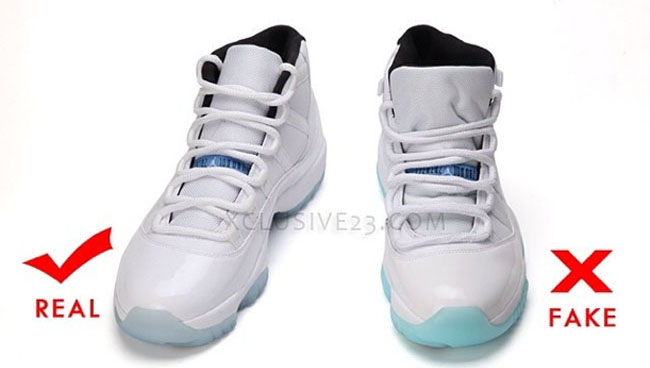 Source: solecollector.com
Fake ps3 controller – how to tell
Source: www.youtube.com
Real Arduino vs. Fake/Clone Uno Board
Source: darkbluebit.com
Fake vs. original Samsung EVO 32Gb Micro SD Card
Source: www.doovi.com
Authentic adidas YEEZY BOOST 350 Pirate Black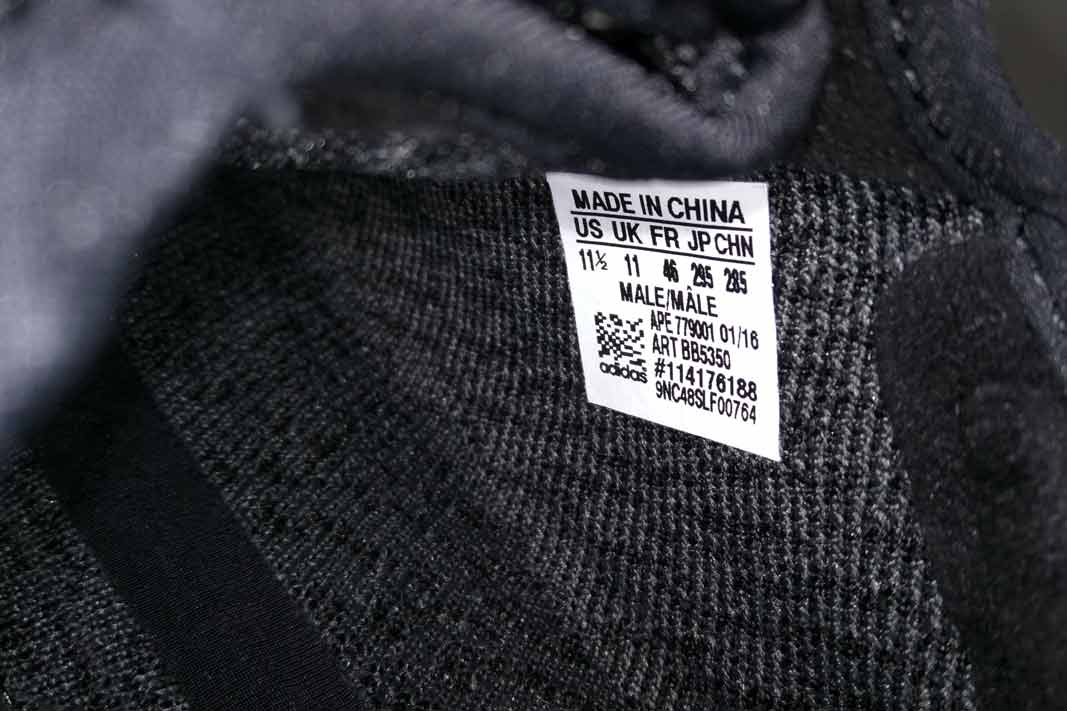 Source: www.klekt.in
Lacoste Concept Shopping Bag Review : An Attempt to Spot …
Source: www.dianewantstowrite.com
See How the 'Aqua' Air Jordan 8 Compares to the Original …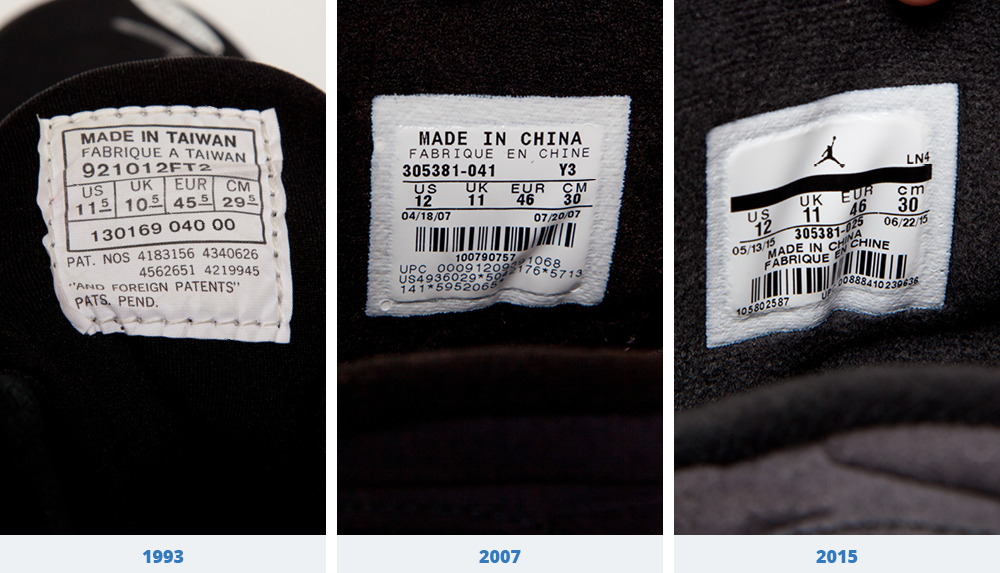 Source: solecollector.com
Différences entre des écouteurs APPLE Earpods Originaux vs …
Source: axocom.fr
It's Not Lego!: Lepin 05001 Rey's Speeder set review
Source: its-not-lego.blogspot.com
Nike Air Max 360 I 2006 Real Vs. Fake Tutorial: Best Real …
Source: www.defynewyork.com
What is moissanite?
Source: www.moissanitevsdiamondrings.com
China vs Hong Kong Rivalry – These 22 "Naughty" Graphics …
Source: www.financetwitter.com
Imitations and Fake Shoes vs Original Ones
Source: shoesobsessions.wordpress.com
Quick Tips To Identify The Fake Foamposite One Royal OG XX …
Source: arch-usa.com