The difference with the big brands there is and feels, but it's the cheap watch of Memteq is a good starting point to approach the world of the smartwatch. This model will enable those seeking first smartwatch to buy, discover, learn and engage with these wearable technology. The price certainly is one of the best and writing this review we must admit that we had so much fun testing the features offered by the device. The price is not an issue, for only € 49.99 Euros you can bring home a device that has all the functionality of a smartwatch.
This small smartwatch DZ09 of MEMTEQ is not an Apple Watch but we tinkered with this clock for a couple of weeks to see all its features and capabilities – in the past we had reviewed other technological products of MEMTEQ and very often we appreciated for their great value and this smartwatch is no exception, although it looks like a toy in comparison to its rivals.
Review [updated version] MEMTEQ ® 1.56 ″ Smart Watch: Design and Construction
Often when we write our reviews of cheap smart watches, we remain slightly let down by poor characteristics, however this model Memteq with Bluetooth has positively amazed. Not only can be used to receive notifications of the smartphone directly on your wrist, but also has space for a micro sim inside and one SD card slot for extra memory.
The microsim also allows you to make calls and send messages. The replaceable battery completes a series of characteristics that they met in the medium term. The substitutability of the rechargeable battery in particular we consider it a great added value, smartwatch of highest caliber as Pebble don't have this feature that is mandatory in cases of electrical problems on drums.
The design gives a feeling of solidity and strength. The material chosen for the glass cover is steel, is not a bad material, indeed it is very bright. The display is decent, you see well in full sunlight, and is no frills. The main screen is fairly responsive, in "Home" is a clear and simple with a drop-down menu for quick settings, if you are aware of and use Android, you'll be fine with this menu, since its construction and design are perfectly in style Android. You can change the display of the main screen: you can choose some default themes and some animations directly from the settings of the smartwatch. The device is fairly intuitive and responsive to be one main button smartwatch economic acts as on/off button and the home button.
Scrolling on the display is smooth and responsive. The back cover can be removed manually, for those who had problems, we lucked out with a toothpick. Just removed the cover we find the rechargeable battery and still behind the SD card slot and the slot for the SIM card. The smartwatch is not equipped with a headphone jack for listening to music, but in case you can't give up your favorite music, you can always buy a nice pair of Bluetooth headphones and sync them to your Memteq smartwatch, after uploading the songs on your watch, you can easily listen to them by Bluetooth headsets. The screen is not brilliant but visibility and readability as mentioned before, are acceptable during the day. The keyboard is accurate and powerful but is a little on the small side, making it difficult scrolling for those with very large hands and fingers. The conclusion is comfortable but definitely not as attractive as that of Sony 3.
Review MEMTEQ ® Features, OS and Sync Bluetooth Smartwatch 1.56
The smartwatch cheap Memteq works with all smartphones with Android 4.2 or higher so it can be synchronized with most models including: Samsung, Huawei, LG, Asus, Sony, Nokia, Alcatel and motorcycles. The Memteq does not work with Iphone or Apple devices. As regards the economic clock synchronization, Memteq also works on its own without Smartphone or cell phone, as stand-alone device. Recommend that you synchronize the smartwatch with phone though because you can receive notifications and filter it directly on the wrist. You can use any application available in the Play Store to synchronize this wearable, we did it with BT Notifications, but you can choose any app. Despite the Memteq clock is working and can be synchronized with all smartphones with Android operating system, the operating system has a wearable owner, developed by the same Memteq. Unfortunately, this OS will never be updated, that is why the usability of this clock runs out in the short to medium term to use. Measuring 55 x 38 x 12.5 mm model and weighs approximately 0.075 kg.
Many have asked us, talking about the Memteq smartwatch, how to download Whatsapp. Let me start by saying Facebook and Whatsapp is not present on the device, but once the clock synchronized with your smartphone, Whatsapp notifications and Facebook will come directly to your wrist smartwatch. To download and install Whatsapp the Memteq is developing a feature that will allow users to install the APK of Whatsapp clock that can be configured directly in SD after you upgrade the operating system owner, we don't believe much, but hope dies last.
Lacks a dedicated App for a greater customization of the watch but I wonder if in the future the manufacturer Memteq will also introduce this additional functionality. The Memteq model is high among the best cheap smartwatch for Android, thanks to the additional features provided, making it a good buy for value. The clock Memteq also supports Bluetooth3.0, convenient for those on your smartphone just has the Bluetooth 4.0. The smartwatch is set by default with the English language, but be easy the first time change language in Italian in the settings menu without being native English speakers. We repeat, for those who have not understood that the smartwatch doesn't need a smartphone or other mobile phone for work. It also works alone because it can contain its own Sim-card and in any case can be synchronized with your smartphone via Bluetooth.
[Updated Version] MEMTEQ ® 1.56 ″ Smart Watch Review: Features and Functionality
We discovered that the back cover is a bit tricky to replace and the materials of which it is composed are of average quality, too light compared to other parts of the smartwatch, would serve a higher density for improved overall stability. The Memteq also has a built-in camera, the quality of the shots is low but not buy a new smartwatch for photographers, at the very least, a real camera. Even the video is low quality, but with the camera, turned two simple and fun features. The video camera is potentially unlimited duration, focus only on drums as record video consumes much battery.
The functions of the smartwatch Memteq are fairly complete, although it does not possess the biometrics as the standard 360. Despite this, the main features of the Watch Memteq are: pedometer, sleep monitor, camera and video camera, calendar, calculator, email and mail… then we find most of the common features you would expect from a smartwatch or smartband any. Do not forget the Bluetooth that is used to synchronize the device. We initially had some trouble synching with Bluetooth connection loss but after a few tries the smartwatch is synchronized properly. The internet is lousy with low resolution but its hardware does not allow this clock to pull out of the hat features top of the line.
Here are listed the key features and characteristics of the smartwatch cheap Memteq:
BT Dialer – for sync
Image/Video Player – image viewer and video
Calendar – calendar that syncs
Multiple alarms settable alarm
Pedometer Pedometer – at the level of the Fitbit Surge
FM Radio – a radio but there is no jack to plug your headphones.
Sleep Monitor – Monitors your sleep and informs us on sleep quality
Laziness-alarm alerts you when warns little movement
Audio Player-can play MP3 tracks
Sound Recorder – records sounds
Contacts – allows you to view your contacts, both alone and paired with your phone
Logs – View missed calls, incoming, outgoing, etc.
Remote Capture – you can control your smartphone camera if synchronized
Quick Response – In reference to QR Code
Camera/Video – as mentioned earlier in this review, video and image features work well for being a smarwatch cheap, low quality of the pictures is dictated more by the limited resolution of the device and the inability to properly position yourself for taking photographs as a camera.
The formats supported by audio, video, and image are: Audio: MP3, WAV – Video: AVI, RMVB, MP4 – Image: JPEG, GIF, PNG
Despite some bad features, we were impressed by the excellent quality of sound during calls. The sound came out clean and echo-free, and we could chat quietly with this watch on your wrist.
Memteq Watch review: Battery and Charging
Recharge occurs through a micro USB cable and the full charging is accomplished in approximately 1 hour and 45 minutes. Given the technical specifications we would have expected a bigger battery but being a smartwatch economical when used intensively by reading mail, using applications and having fun with games, wearable arrives at the end of the day, but at night needs to be recharged. The battery is rated at 380 mah. Among the many things we can criticize this smartwatch, the battery is not among them, it will be because it has a good capacity, it will be because is replaceable, it's because it's very intuitive understand how to reload it, in conclusion from the point the device battery satisfies us much.
Gallery
Memteq DZ09 SmartWatch
Source: www.doovi.com
ZTE Apache Video clips
Source: www.phonearena.com
HTC Apache Video clips
Source: www.phonearena.com
How to sync smartwatch u8 Plus with IOS
Source: www.doovi.com
Video reviews of iOS app and tips & tricks Manu Orologi
Source: manu-orologi.appstor.io
How to set up U8 SmartWatch + Install BTNotifications Easy …
Source: www.doovi.com
How to set up U8 SmartWatch + Install BTNotifications Easy …
Source: www.doovi.com
U8 Smart Watch Unboxing & Review | $15 eBay!
Source: www.doovi.com
Scinex SW20 Smartwatch Instructional Tutorial Step-by-s …
Source: www.doovi.com
REVIEW: SMARTWATCH DZ09
Source: www.actualidadhardware.com
DZ09 Smartwatch Review and Specifications
Source: www.youtube.com
Amazon.com: 321OU Bluetooth Smart Watch Phone DZ09 with …
Source: www.amazon.com
Dz09 smartwatch review.
Source: www.youtube.com
Aliexpress.com : Buy Original DZ09 Smart Watch Bluetooth …
Source: www.aliexpress.com
DZ09 SmartWatch Review
Source: www.youtube.com
DZ09 SmartWatch Hands-on Review: w/ Latest Tweaks, Specs …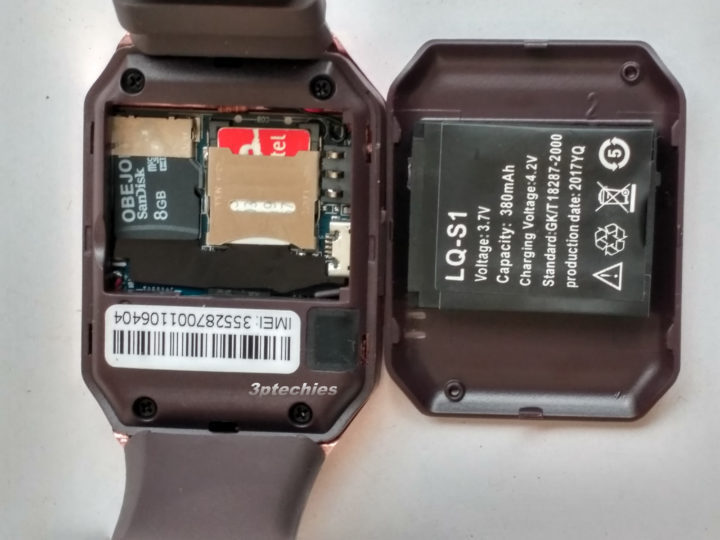 Source: www.3ptechies.com
Giveaway & Review: DZ09 Smartwatch
Source: www.mobipicker.com
smart watch DZ09 SmartWatch bluetooth with camera diali …
Source: www.doovi.com
REVIEW: SMARTWATCH DZ09
Source: www.actualidadhardware.com
REVIEW: SMARTWATCH DZ09
Source: www.actualidadhardware.com