We previously on a couple of occasions written about London tailoring thom Sweeney here at our site. One of the reasons is that it is a young and exciting tailor who along with Kilgour and Norton & Sons have taken the venerable British tailoring a step further and adapted to today's demands and conditions. The sense of fashion, urban and rock'n'roll rather than smoky old men's club is palpable and without for that matter sacrificing craftsmanship, tradition and manufacturing makes them a tailor for the younger ones.
The duo Luke Sweeney and Thom Whiddett showed additional width when two weeks ago opened its first store in London with ready-made clothing. This shop is just like the tailor in the luxurious Mayfair and will only include finished garments, as well as a measure tailoring service with a study means for those who wish. This is not new for Thom Sweeney about a year ago launched a complete collection for the webshop Mr. Porter. The result was extremely successful and the duo realized that there is a large group of customers who are willing to pay quite a lot for a good fit and fine garments but do not have either the time or interest to fully customized. London is a busy city with both businessmen, athletes and artists that demand but not for some reason want tailor. However, they are willing to pay 14 000 for a well-fitting suit that at best they can get after just two days, ie after minor adjustments of an amendment tailor.
The concept of the store is based on 20 different garments that are then finished and there a red thread running through the entire collection. It is a kind of base collection that is easy to match and where you can dress customer for many different situations. This can then be based on and make measurements ordering if you prefer different fabrics, colors, sizes and so on. The clothes are mostly made in Italy of one of the most prominent companies in handmade fashion and quality is, which is a requirement at this price level is very good. The design is full canvas and has several hand-sewn details. The fit is relatively narrow, modern and timeless look pretty. Besides the clothes, there are a good variety of ties, shirts and scarfs. They also have a cooperative collection together with the British lamp manufacturer of bags Troubadour goods.
The duo's previous address on Weighhouse Street will now only to house the clean tailoring, while the finished collection and measurement sewing service then will be in the new premises at 33A Bruton Place. For us Swedes perhaps only visiting London for sporadic basis, there is now time, therefore a good opportunity to actually be able to trade the company's design and quality, if not customized (for those who do not want to that is…). Unless the shop is well worth a visit for the nice atmosphere and decor.
Gallery
British Tailoring Brand Thom Sweeney Opens Their First …
Source: www.forbes.com
Thom Sweeney
Source: www.mayfaireccentrics.com
Thom Sweeney goes Stateside with New York store opening …
Source: www.retailgazette.co.uk
Opening Of The New Thom Sweeney RTW & MTM Store Photos and …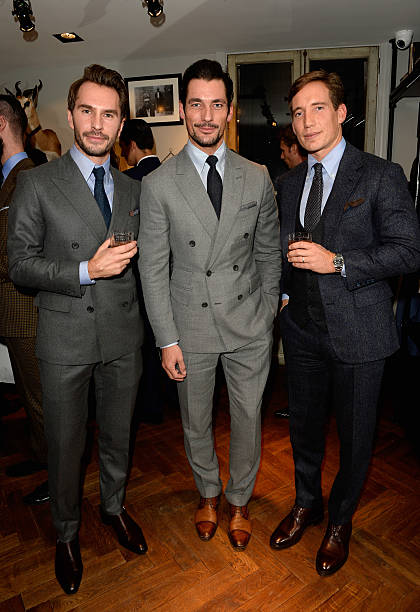 Source: www.gettyimages.co.uk
Thom Sweeney to open New York store
Source: fashionunited.uk
men's styling: Thom Sweeney Ready To Wear & Made To …
Source: mensstyling.blogspot.co.uk
Opening Of The New Thom Sweeney RTW & MTM Store Photos and …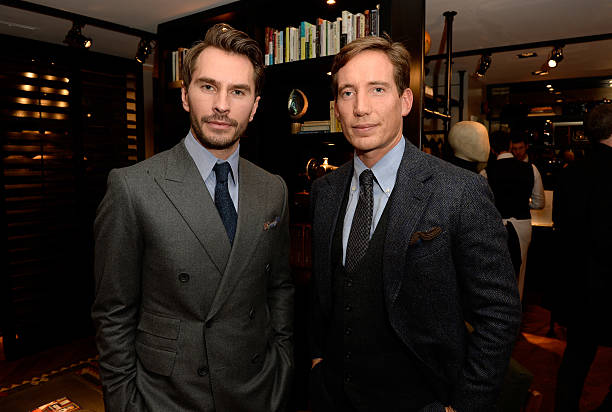 Source: www.gettyimages.co.uk
Jamie Redknapp Photos et images de collection
Source: www.gettyimages.fr
British Tailoring Brand Thom Sweeney Opens Their First …
Source: www.forbes.com
Opening Of The New Thom Sweeney RTW & MTM Store Photos and …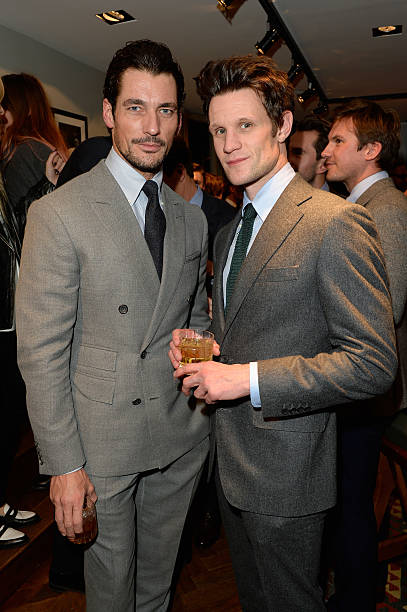 Source: www.gettyimages.co.uk
November 2014 ~ David James Gandy
Source: davidjamesgandy.blogspot.com
What's he wearing?: Thom Sweeney Ready to Wear & Made to …
Source: www.whats-he-wearing.com
Thom Sweeney Store
Source: bricksstudio.nl
Opening Of The New Thom Sweeney RTW & MTM Store
Source: gettyimages.co.uk
Thom Sweeney Rtw & Mtm Store Stock Photos and Pictures …
Source: www.gettyimages.co.uk
The best stylish Christmas experiences for men
Source: www.telegraph.co.uk
Opening Of The New Thom Sweeney RTW & MTM Store
Source: www.gettyimages.co.uk
Thom Sweeney Rtw & Mtm Store Stock Photos and Pictures …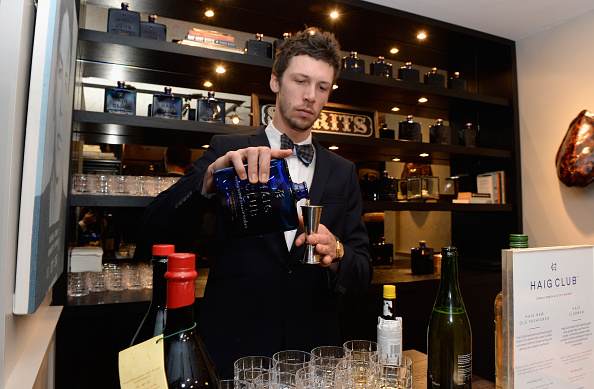 Source: www.gettyimages.co.uk
Thom Whiddett Stock Photos and Pictures
Source: www.gettyimages.co.uk
Thom Sweeney: London's new bespoke generation – Parisian …
Source: parisiangentleman.co.uk