Outdoor play life: especially in the spring and summer it is time for hiking and trekking tours. It must not be equal to the crossing of the Alps, a short tour in the Elbe sandstone mountains or in the Harz is also nice to know its physical limits new or to spend a day in the nature with the family. But also on smaller walks must with lots of equipment: sleeping bag, rain gear, food and change things are essential and need space. And exactly this place offers a trekking backpack, which is an important accessory for the classic backpacker indispensable, but also for beginners. And because you wear mostly lots of weight around, an outdoor rucksack must especially perfect fit and optimally balance the load here. Take your time when choosing a backpack or other outdoor. I have summarized what important features there are, and what you should look for when purchasing backpack, you in 10 points.
There are trekking backpacks in different sizes, therefore you should think first about how much luggage you have to wear and rather required 40 or 65 litre if your. After all, the entire load must be worn by you. That's why before purchasing be sure how much storage space do you really need and what you do without.
It is on the carrying system! The back must be well padded and at the same time sufficiently ventilated so that your not sweating on the back. So look for the harness and the airflow between back and backpack.
A waist belt balances the load off of the back and shoulders to the hips – this gimmick should be used in any case for hiking tours.
Belts are generally important: chest strap and load control straps keep the backpack in the difficult terrain on the body. So you can concentrate entirely on the nature.
The back length must be! A backpack must fit to the body size of the wearer or the carrier. For short or small back, there are models, for example especially for women. If you then look exchanges the backpack with the partners, there are now often the function to adjust the length of the back.
Do you have much equipment? Then watch outer loops , or loops, where you can even sticks or the jacket fit.
More is more! Many backpacks offer an volume expansionwhich is helpful when the equipment expands over night or if you bought this just something.
There is no bad weather, just the wrong equipment: so watch a rain cover, often it is stowed in the bottom compartment. If this is not the case, you can separately buy the Raincover.
Speaking of bottom compartment: this offer the most backpacks, can be separated from it by a zipper from the main compartment. Thus, you can choose between a large or several separate compartments. The separation provides more overview and order in your backpack.
Side pockets are useful as well as a compartment in the lid. Thus you can store things that need to be quickly ready to hand: water bottle, map or the snack for on the go.
Examines exactly fits what outdoor rucksack the best to you, your back and claims. Pays attention also to a high quality finish, after all, have to endure a back pack so much load and will accompany you even a few years.
My recommendation: Backpack Aircontact 50 + 10 SL color Aubergine/fire from deuter. Has everything you need – even a pretty color. And I use it myself for any Outdooractivities. The piece has already often accompanied me and proved that I can rely on the backpack. He was Poland with me in Ireland, and soon it comes together in the Saxon Switzerland. You can find more great backpacks of various high-quality brands at allsetbackpacks.com.
Do you have more advice, tips and tricks, for the purchase of backpack?
Gallery
LAGATAW: 10/01/2012
Source: www.lagataw.com
How To Choose The Best Travel Backpack
Source: footloosedev.com
Blog Archives
Source: collectiveposts.weebly.com
Parkview Griller Sausages and Range Master Propane Camping …
Source: www.pinterest.com
Staff Reviews | Inside The Outdoors
Source: www.mountainwarehouse.com
11 Tasty Camping Snacks for Campers
Source: www.outdoorfederation.com
Beginner's Guide to Buying The Best Hiking Boots …
Source: thehabitualhiker.com
11 best Hiking & Mountaineering images on Pinterest …
Source: www.pinterest.com
Stores News | Inside The Outdoors
Source: www.mountainwarehouse.com
Best Hunting Backpacks Reviews 2017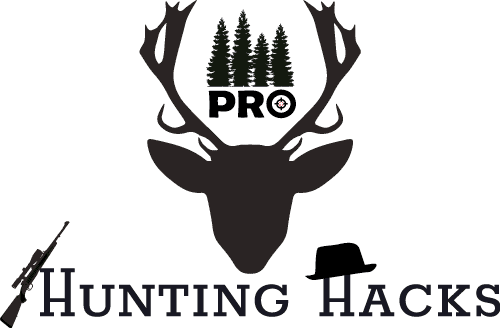 Source: www.prohuntinghacks.com
Top 10 camping pointers
Source: www.thestar.com.my
Everything You Need to Know about Costa Rica's Savegre …
Source: www.intrepidtravel.com
3 Tips for Buying A Good Fishing Boat – The Outdoor Women
Source: theoutdoorwomen.com
Top Mistakes Using the Layering System
Source: www.adventurealan.com
LAGATAW: Stirring Images: Beauty in Captivity
Source: www.lagataw.com
Top 10 Travel Photos from World In My Lens
Source: top10travel.online
Tree Straps Vs. Raw Rope For Hammock
Source: www.outdoorfederation.com
The Best Boots Ever Made!
Source: www.doovi.com
The 10 Best Camera Backpacks for Hiking 2018
Source: www.oemsie.com
Camping Hiking 60+5L Backpack Shoulder Bag For Trekking …
Source: alexnld.com