Cooler weather means the leggings season is here again. Apart from having to witness those who do not have a mirror in their house, or those who faithfully believe that a pair of opaque socks can be used as leggings, if properly worn this beautiful and comfortable garment may actually be very elegant.
While leggings are usually reserved for casual use only, they can be used for work, if and only if, some rules are followed.
In today's article I will give you some tips on how to use them properly.
First let's start with some rules.
Rule # 1-Leggings Do Not Belong To A Super Conservative Work Environment
Leggings can be used to work if the dress code of your office is not conservative or incredibly corporate.
Typically, dress codes in conservative workplaces requireelegant clothing, usually attire, modest dresses and nothing that is too flashy.
You may be interested in:
There is no place for leggings unless the office has thecasual Friday code.
Although, casual Fridays in the corporate world are usually more different than just relaxed rules in the office.
Be wary and leave the leggings for the weekends, particularly if you are looking to advance or get promoted because you want to make a good impression or meet people outside the office as customers.
Rule#2 Keep Leggings Apart For Work And Casual Leggings
Unless your leggings for the weekend are of superior quality , keep them for casual use only.
You want your leggings to work fresh, not stretched, or washed, or with gradients and definitely not being pulled or broken.
An option that you can consider when you are buying a new pair of leggings is to use them as leggings to go to work until they look a bit worn and then used only on weekends.
Rule#3-Never, And I Say Never, Show Your Ass
This should be implied, but no one should see your asswhen you're wearing leggings, especially at work.
It does not matter if you've been exercising lately or if you think your butt is so beautiful it has to be admired by others.
And I'm not a fan of anyone who shows their ass while wearing leggings casually.
However, when it comes to work, it's not about you, it's about your job and what's considered professional . Just do not do it.
Rule# 4-Choose Heavier Leggings
Nothing is worse than a pair of cheap leggings that are so thin that the skin shows through the fabric.
To work, choose a pair of leggings that are big enough in your weight so that your skin does not show up.
These days you can get a pair of leggings on almost any side. Cheap and slender leggings should be reserved for casual moments, if any.
When you're testing leggings, bend your knees and make sure they are not so tight on your thighs that your skin will show through.
As is understandable, leggings wear out over time and the effort to use them can create them to be seen through the fabric.
When that happens it is time to get rid of them or degrade them to use them at home or to go running.
Rule # 5-Use Your Leggings Professionally
Even if leggings are good for your workplace, and even if the dress code where you work is less strict , leggings with a similar look and feel are considered professional.
You may be interested in: Tutorial hair combs step by step
In many circumstances tunic sweaters and leggings are very good to go to work, however, this type of outfit should have a touch of professionalism.
When using leggings to work, try pairing your outfit with some stylish component to balance the relaxed feeling or choose accessories that elevate your outfit.
Leggings may be comfortable, they may make you feel great, but remember, you're going to work, just like you should look professional.
Outfits You Can Use To Go To Work
Below are three outfits that can give you some ideas, inspiration and additional advice on how to use leggings to get to work in a way that looks appropriate and professional.
Outfit # 1-With A Cardigan
I like to wear a long cardigan with leggings to go to work.
Cardigans are great basic for the office and using them gives you a sophisticated look without having to wear a suit.
However, as there are many different types of leggings, there are also many different types of cardigans to choose from.
Instead of a draped cardigan that you would wear over the weekend, I like the idea of ​​a more structuredcardigan with leggings.
I think a cardigan draped with leggings can be very good if the work environment has a more relaxed work code or if you add some accessories to the outfit that gives it a professional touch.
However, for more structure, a cardigan like the one we present you in the photo that looks appropriate when used with the leggings that are there.
In this outfit the cardigan should leave it on , particularly when you are away from your desk, interacting with your colleagues, etc.
If you need to remove the cardigan then make sure youhave a long white top that is there, which will cover even when you are not using the cardigan.
For a finishing touch, I added those gray tendrils, which combined with the detail of the neck of the top, astudded silver bracelet and a pair of low shoes with zebra print.
Outfit # 2-With A Robe
Have you noticed how skirts-shorts and dresses are for fall?
For a casual look, we can be a bit more relaxed with the length of our skirts and dresses, but for work it is wise to be a little more careful.
In cases where even opaque stockings do not offer enough cover or modesty with a dress in the office, pairing it with a pair of leggings is a good alternative.
You may be interested in: Greek yogurt ice cream and red berries
When you combine leggings with dresses there are a few things to keep in mind.
First, usually the leggings look good with shirt-dresses or tunic-dress.
If you have a dress in question, combine it with a pair of leggings to see if they match. If they do not match and instead the leggings look out of place, this solution does not work.
This tunic-dress can give you an idea of what types of dress can work.
Here you can see a pair of leggings, and to make the outfit a bit aerodynamic, I added a pair of black boots. Finally, this outfit is ready with a pair of red tendrils.
Outfit#3-Leggings In A Blazer
If you want to show off your butt a bit on a pair of leggings, there is an alternative to the lumpy cotton that most people use.
Look for a pair of "bridge" fabric leggings that look like a hybrid between a pair of leggings and a pair of pants you may check with entertainmentdns.com.
The fabric "ponte" is one of the most wonderful fabricson the planet.
Hugs the body without exposing it due to the thick waves of the fabric. The "ponte" fabric is fast becoming one of my favorite fabrics because it offers the structure of a woven fabric and the softness of the fabric.
You can find this fabric in many forms, from dresses to trousers and jackets.
In this outfit I'm wearing a pair of "ponte" fabric leggings to show you how you can get the comfort of a pair of leggings in a more professional way.
While I do not recommend using a crop top or tucking the shirt inside in a pair of "ponte" fabric pants, you can use them with a custom blazer as shown in the photo.
Also, when you are buying "work" pants to work, do not look for one that fits so much to the skin, choose some thatgive grace to your body but leave room for the imagination.
You may be interested in : 9 Reasons to Love Exercise
To finish off this sophisticated look, a blend blouse of hooded wool and long golden collar underneath the jacket, a pair of gray ballerina slippers and I added a necklace and gold tendrils.
Gallery
How To: Wear Leggings to Work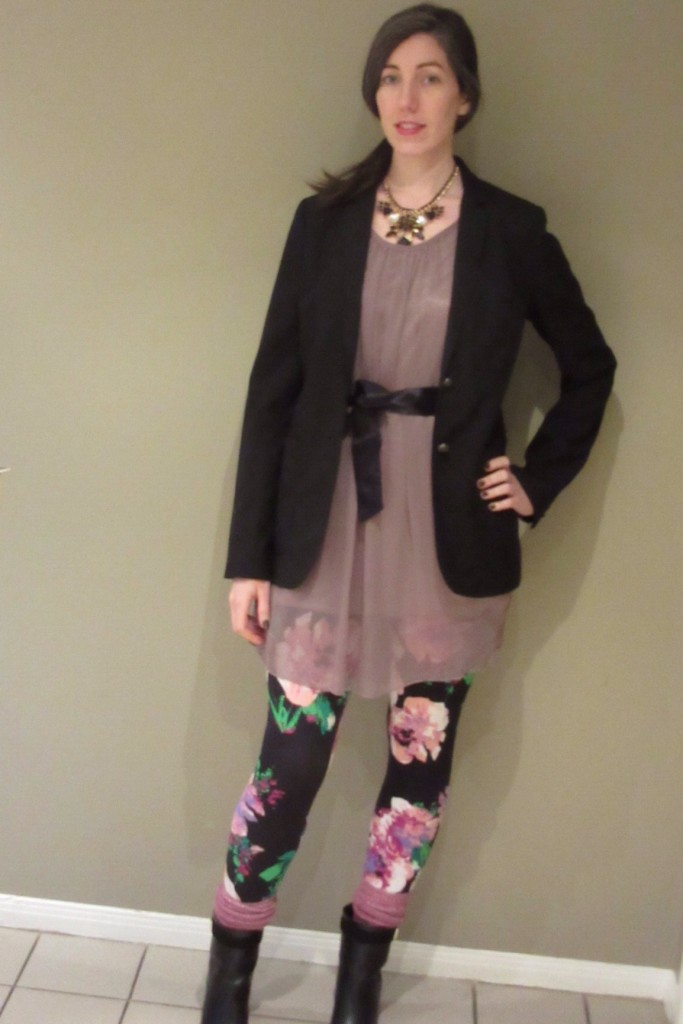 Source: thefrugalfashionistacdn.com
Tweed Leggings (That You Can Wear to Work!)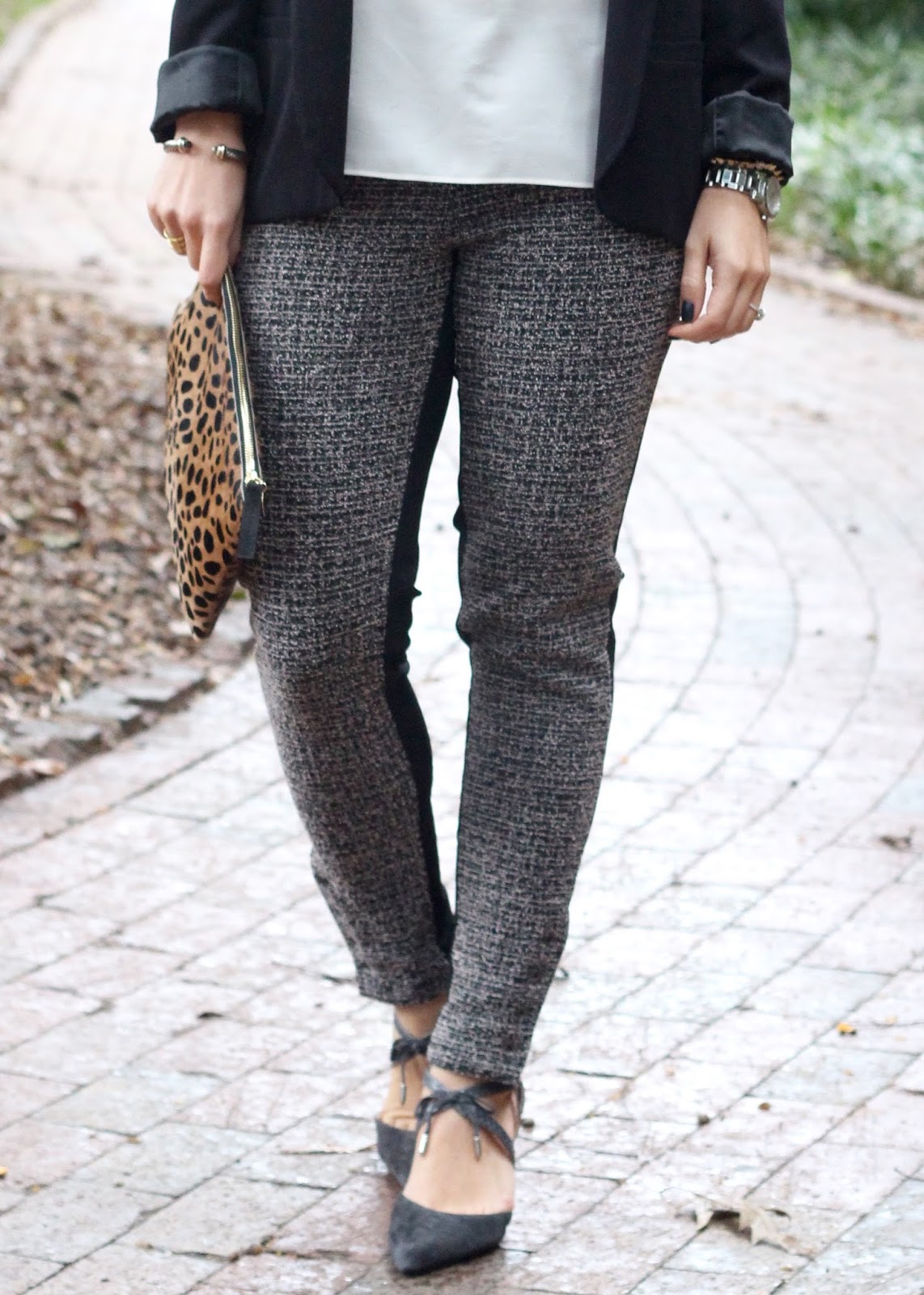 Source: www.medicineandmanicures.com
How To: Wear Leggings to Work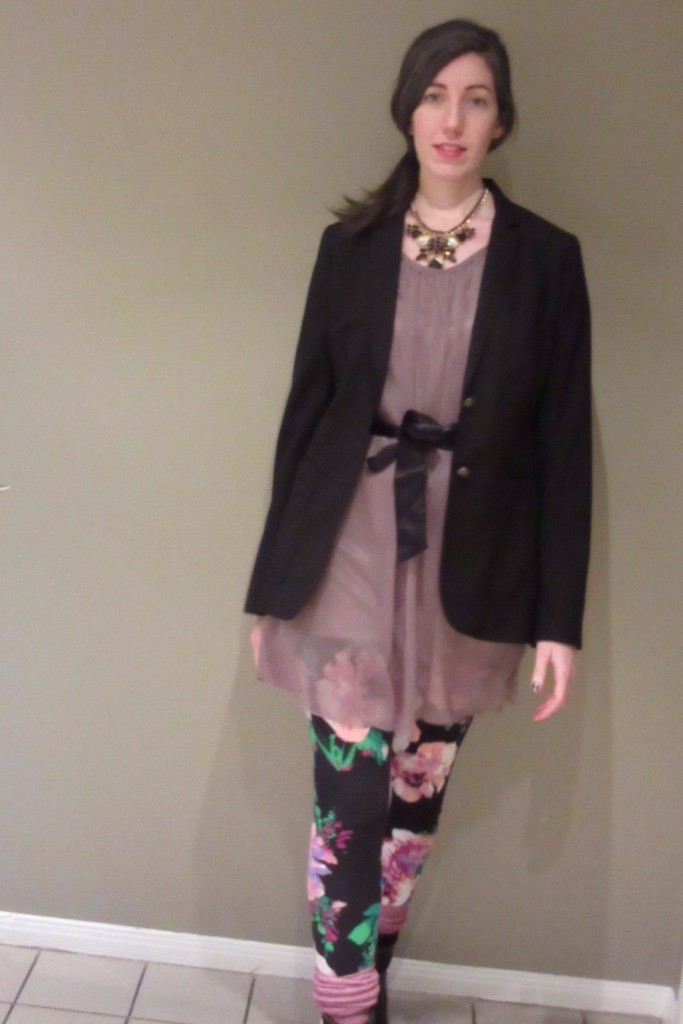 Source: thefrugalfashionistacdn.com
The Billowy Blouse
Source: amongotherthings.com
Best Leggings For Work
Source: trendyclothingreviews.com
Lularoe Dress – Tiffani at Breton Bay
Source: tiffaniatbretonbay.com
All Black Outfits – You Can't Really Go Wrong
Source: www.justthedesign.com
2018 Christmas Party Outfits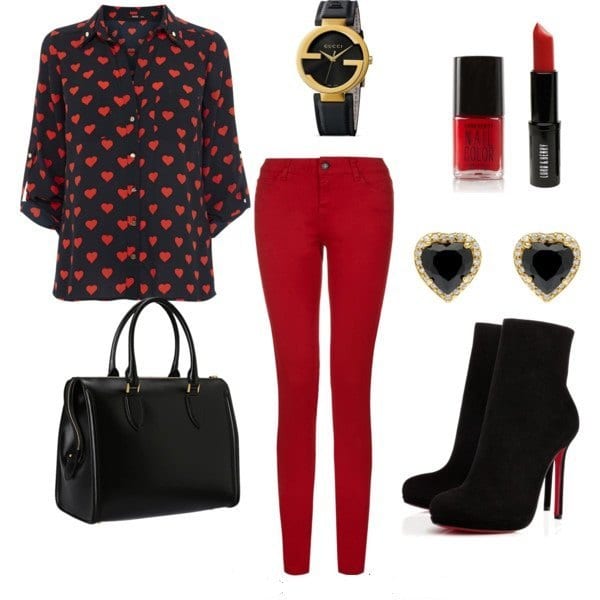 Source: www.outfittrends.com
Kourtney Kardashian wears see-through mesh leggings with …
Source: www.dailymail.co.uk
15 More Concert Outfit Ideas For Your Next Big Show
Source: www.diys.com
Kim Kardashian bares baby bump as Khloe and Kourtney take …
Source: www.dailymail.co.uk
Amanda Elise Lee Hot Fitness Model
Source: www.clarek.com
Edel Bishop Sleeve Dress in Navy
Source: www.iclothing.com
The ultimate red tights inspiration.
Source: fashionmylegs.blogspot.com
Kurti Designs: Top 25 Kurti Designs That Are So Fab Ethnic
Source: www.thebridalbox.com
A fashion expert's tips for what to wear to any job interview
Source: www.cnbc.com
World's Sexiest Uniforms Ever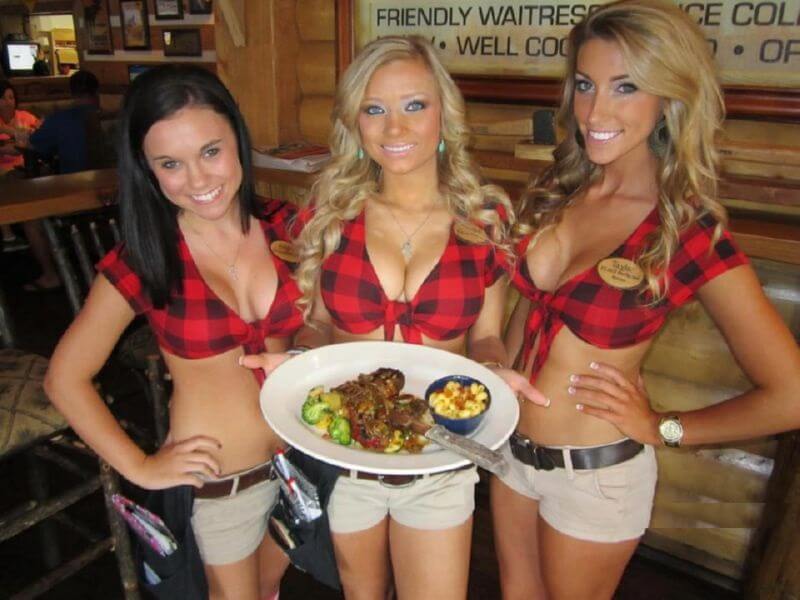 Source: topbanger.com
How to Get Away with Wearing Leggings to Work – Glam Radar
Source: glamradar.com
1000+ images about My Style on Pinterest
Source: www.pinterest.com
Purple Sweater Outfit
Source: baggageclothing.com