Streetstyler of the week section still has life in a timely manner and appears every so often. The latest installment since it's been several months. You will be tired as usual, it will be the lack of seeing something special. Luckily, a few days ago I ran into by chance with the blogger Sasya Yu and apeteció me retrieve that paragraph.
Sasya Yu arrives from Russia and is a blogger with style. All in the same sentence, Yes. You know have moderation when choosing a number of reasonable pictures to illustrate the look of street, which already is one fact more than positive.
The physicist is according to your style: a beautiful woman, sweet appearance, long hair, white skin and with the usual face have not broken a dish. The hanger has it, so it always does more to convey with their looks. But it doesn't do anything to have the plant and then not knowing it leverage. She opts for a soft makeup, nothing broken lip pencil red passion and a little Rouge already achieves the desired effect.
Class transmits it well through the pictures, all of them with good success of composition, perspective and light. Happy to see them. No noise in the images! Goodbye to the point! (pictured Engadget time ago they gave us some tips in case someone wants to learn how to avoid it).
Bet per color, per the printed choices that a priori may give more headaches and not be so popular.
Follow the trends with restraint. In the latest looks looks much preference for giving prominence to the necks.
Great taste in the small details as the belts.
Also mix materials and trends.
Taste for minimalist coats that to me so I win.
The choice of firms is the usual, highlighting Zara o Mango among the most repeated.
In addition to fashion it shows interest in the beauty and gastronomy, with succulent dishes to try, especially desserts. Luckily, no maleni view.
A blogger to follow.
The header fashion brands Sasya are: Zara, CDS, handle, P & B, Aldo, Mexx, Sasyales petites, UNIQLO, H & M, Promod…
Blog | By Sasya
Lookbook | Sasya Yu
Streetstyler of the week:
Streetstyler of the week: Coury Combs of Fancy Tree House style
Hedvig style
Nadia Sarwar of FrouFrouu style
The style of Carolina Engman from Fashion Squad
Views From My Window Laura style
The style of Anjelica Lorenz
Caroline Blomst style
Gallery
Streetstyler de la semana: el estilo de Sasya Yu
Source: www.siempremama.com
Streetstyler de la semana: el estilo de Sasya Yu
Source: trendencias.com
Streetstyler de la semana: el estilo de Sasya Yu
Source: www.trendencias.com
Streetstyler de la semana: el estilo de Sasya Yu
Source: www.trendencias.com
Streetstyler de la semana: el estilo de Sasya Yu
Source: www.trendencias.com
Streetstyler de la semana: el estilo de Sasya Yu
Source: www.trendencias.com
Streetstyler de la semana: el estilo de Sasya Yu
Source: www.trendencias.com
Streetstyler de la semana: el estilo de Sasya Yu
Source: www.trendencias.com
Streetstyler de la semana: el estilo de Sasya Yu
Source: www.trendencias.com
Streetstyler de la semana: el estilo de Sasya Yu
Source: www.trendencias.com
Streetstyler de la semana: el estilo de Sasya Yu
Source: trendencias.com
Streetstyler de la semana: el estilo de Sasya Yu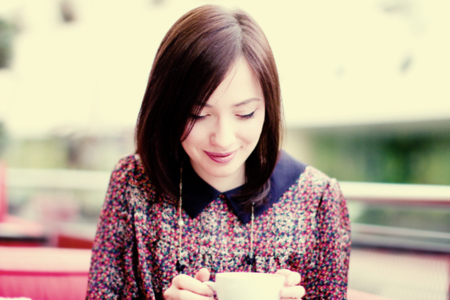 Source: www.trendencias.com
Streetstyler de la semana: el estilo de Sasya Yu
Source: www.trendencias.com
Streetstyler de la semana: el estilo de Sasya Yu
Source: www.trendencias.com
Streetstyler de la semana: Romy Den Dekeer de Bohemian Chic
Source: www.trendencias.com
Streetstyler de la semana: el estilo de Sasya Yu
Source: trendencias.com
Streetstyler de la semana: Romy Den Dekeer de Bohemian Chic
Source: www.trendencias.com
Streetstyler de la semana: el estilo de Sasya Yu
Source: trendencias.com
Streetstyler de la semana: el estilo de Sasya Yu
Source: www.trendencias.com
Streetstyler de la semana: Romy Den Dekeer de Bohemian Chic
Source: www.trendencias.com